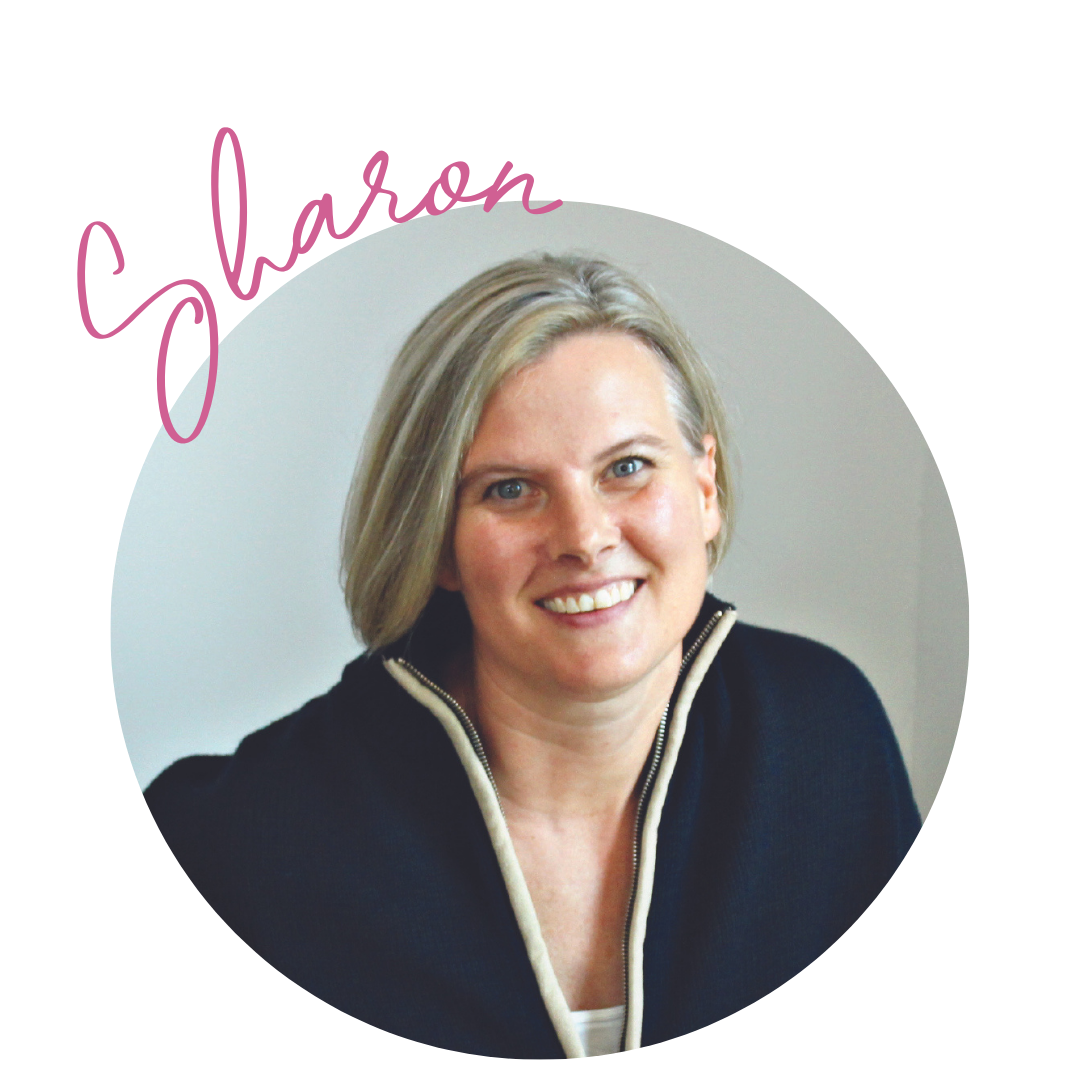 "This program has really radically transformed my work. It's almost like it's the missing piece, because for the first time really ever in 10 years, clients are eager for what I'm selling. And I've never seen anything like it. 
This is a fantastic side hustle that you can do in addition to other work. I'm homeschooling my kids, which is a full time job, yet I've made over $10,000 in the last two months!"


Sharon | Pendleton Street Marketing

"Beyond the content and how it was presented, I loved the community aspect of the program.
There's never been a better time to start a digital agency, and of all the side businesses out there, a digital advertising agency totally beats the alternatives.
I would hands down recommend the program and encourage anyone who is thinking about it to dive in!"
Mary | Blue Coast Marketing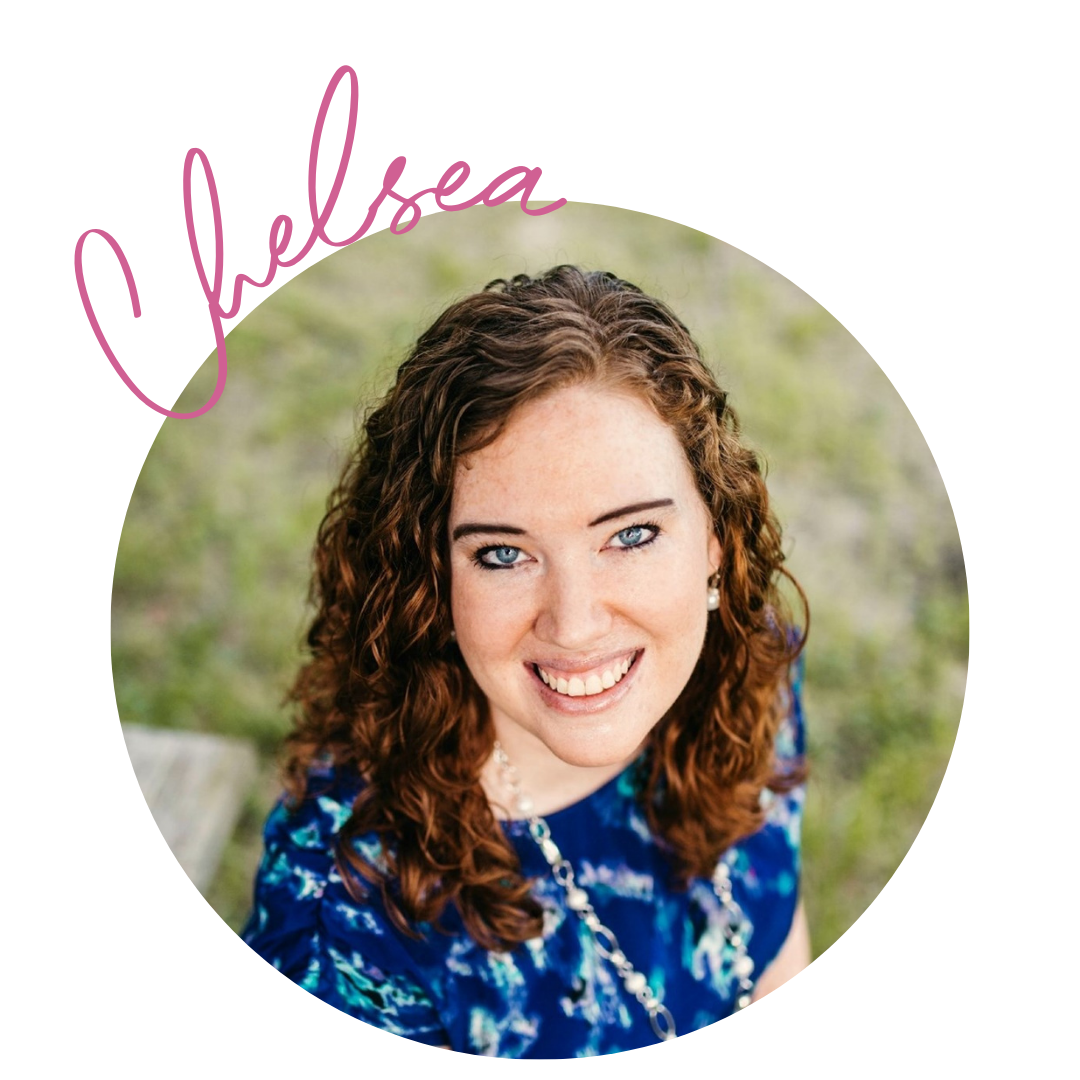 "What I loved so much about the program was not only did it give me the training for what I would offer in my business, but it also walked me through how to set up a business, and that's invaluable.
When I started the program I realized it had every single step that I needed to be successful; I just had to follow the outline.
I signed a new client this week and renewed another one! The new client paid in full! $6k contract with a paid in full discount so total $5200!"
Chelsea | CTR Advertising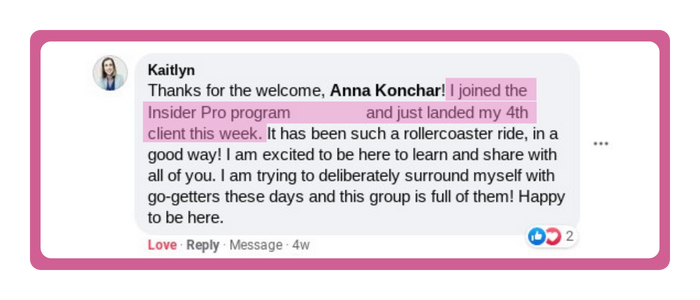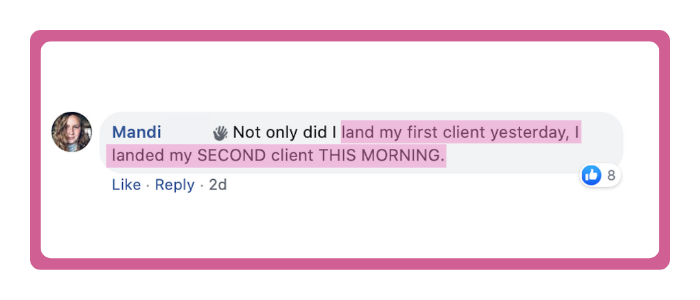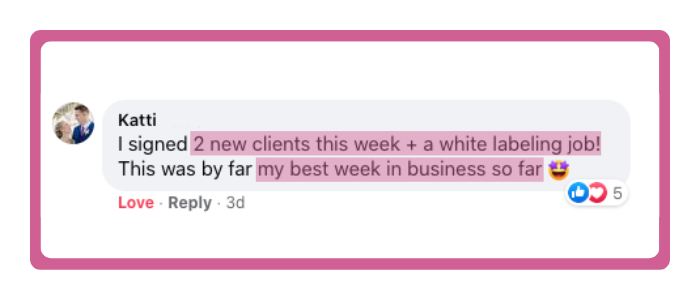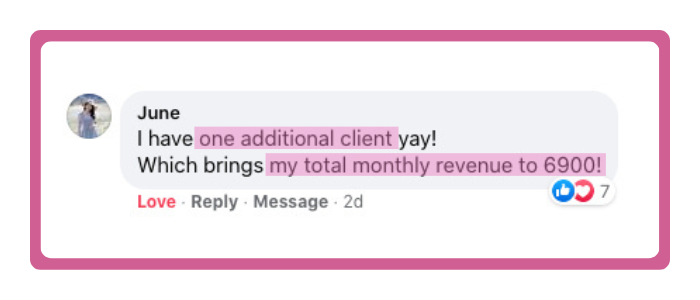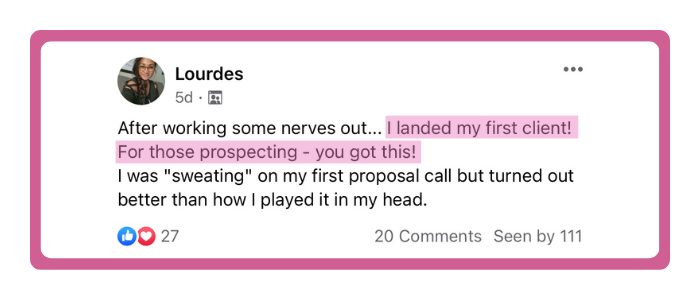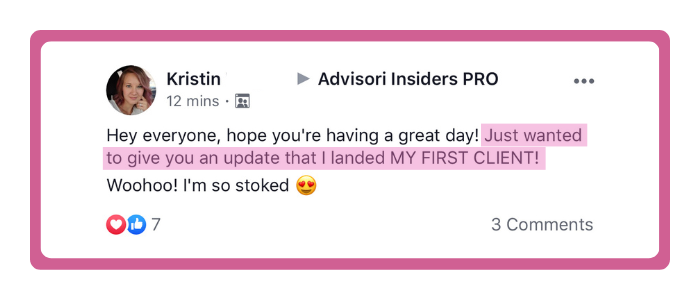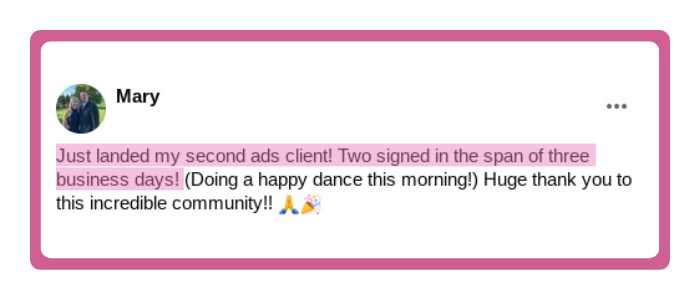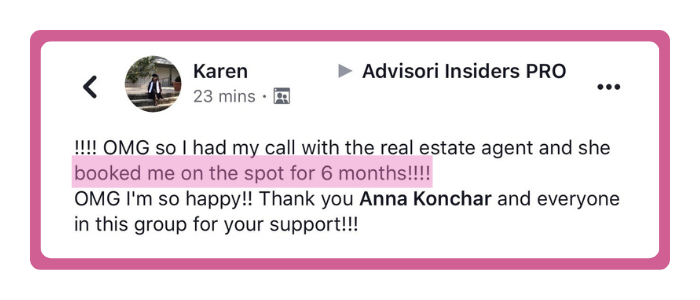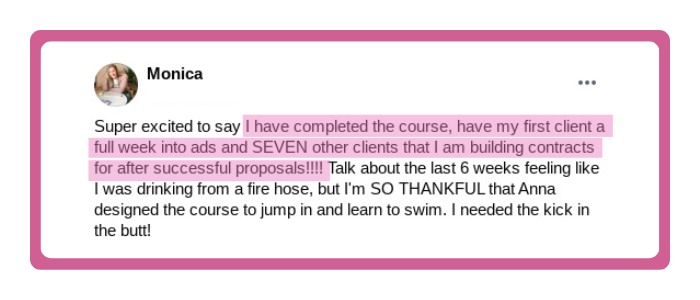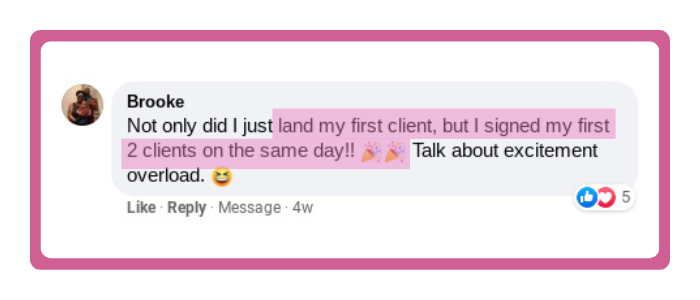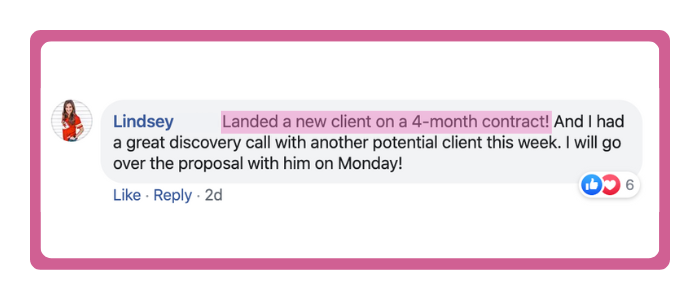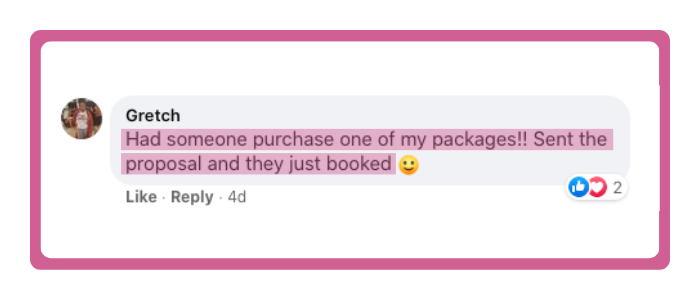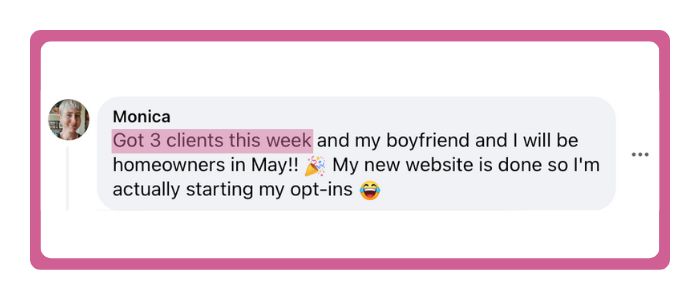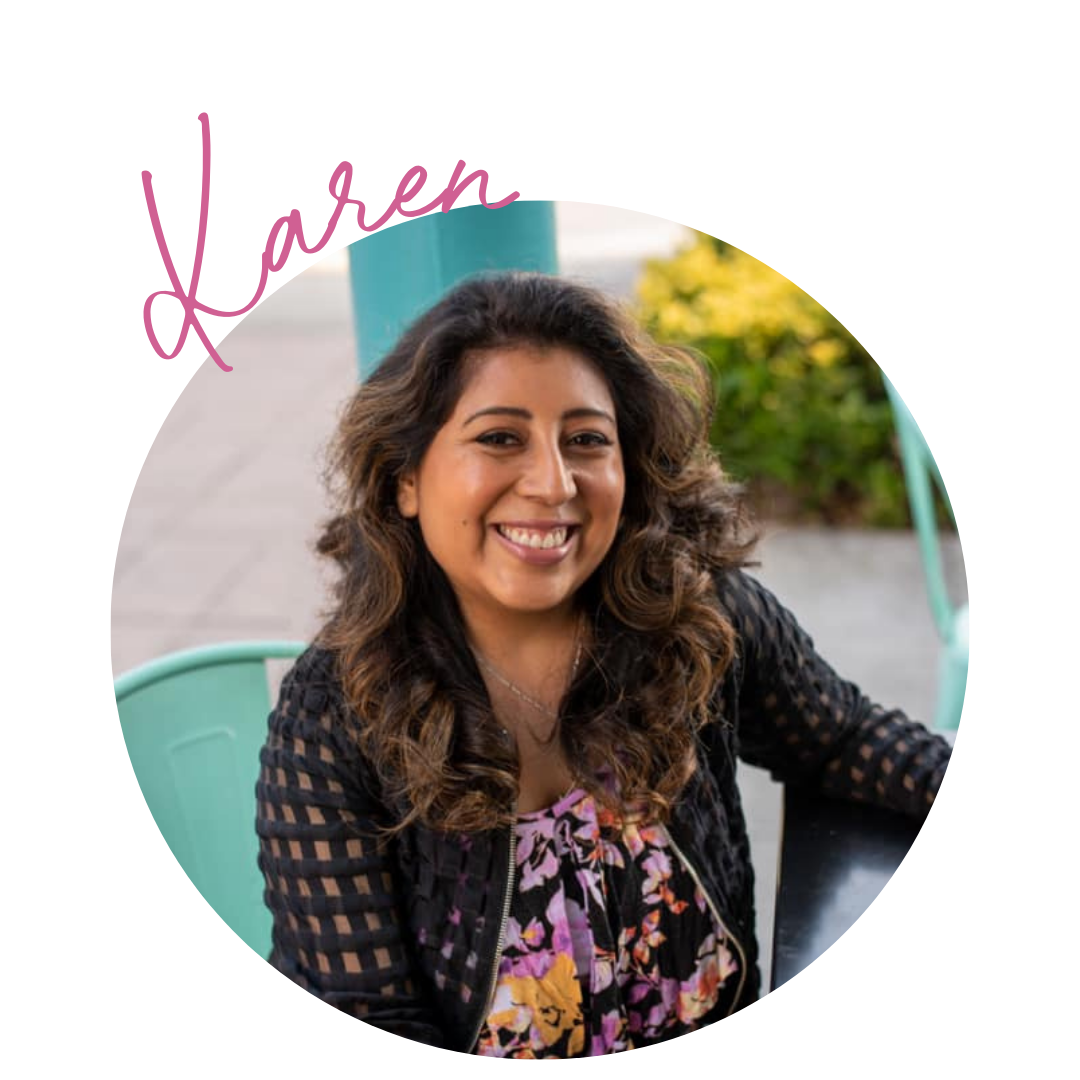 "Hitting consistent $10k months was an exponential growth I honestly didn't see coming. 
I told someone that this month might be a slow month, bringing in $7-$8k. After hearing that sentence come out of my mouth, I was like whoa! THAT'S now a slow month for me!? That's crazy!⁠ ⁠
I've made so much money this year, I've paid off all my credit card debt, I'm looking to buy a house now, it's just insane!"

Karen | Golden Coast Marketing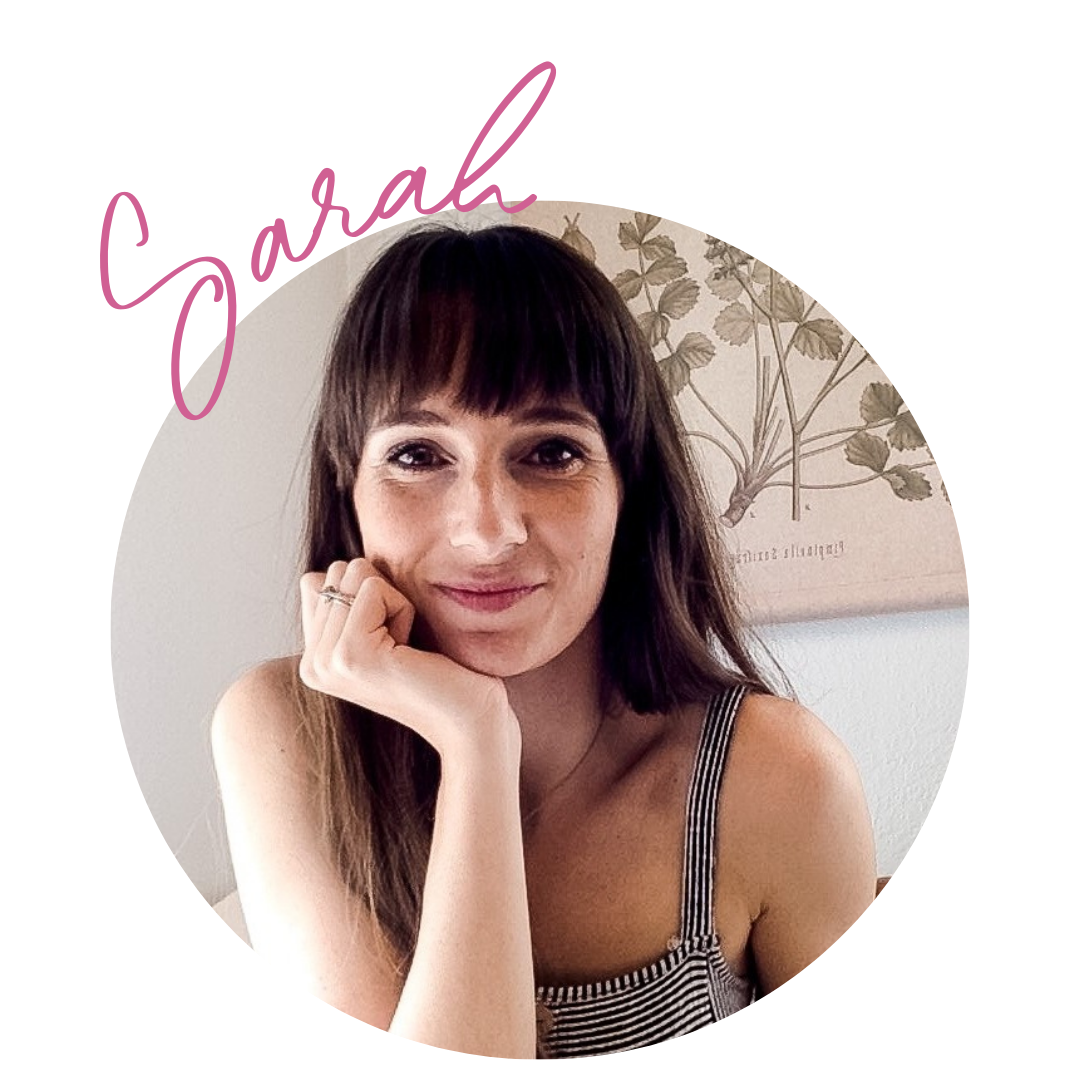 "I had ZERO marketing experience before joining Advisori Insiders Pro. I joined because I was looking for a way to earn an income from home while remaining a stay-at-home mom.
Anna has created such an amazing program, giving you the exact skills you need, taught in a clear and simple step-by-step format. I received a full return on my investment from the program through the first client I landed!
This program is perfect for a substantial, profitable side hustle and I couldn't recommend it enough!"

Sarah | LVNDR Marketing

"I didn't even know this was something I needed in my life. Becoming a part of this group not only changed my financial situation, it changed me as a person in a wonderful, great way.
I recently quit my 9-5 and I make between $4,000 and $5,000 a month right now on average, but the sky is the limit!
Whether it takes you two months or two years, you can do this. I can't speak highly enough about Anna and the Advisori Insiders PRO program!"
Kelley | Sweet Honey Marketing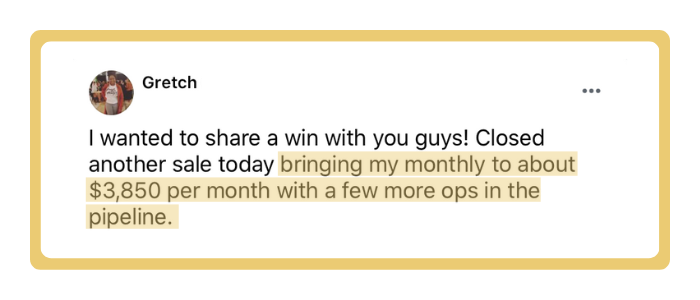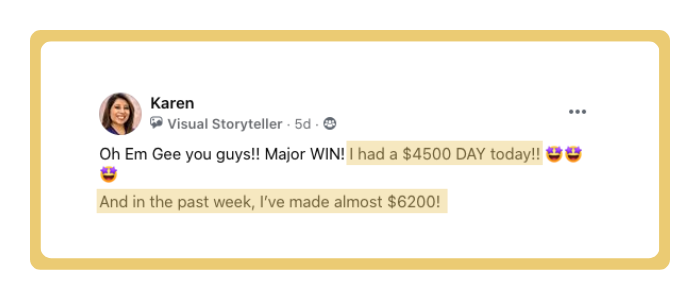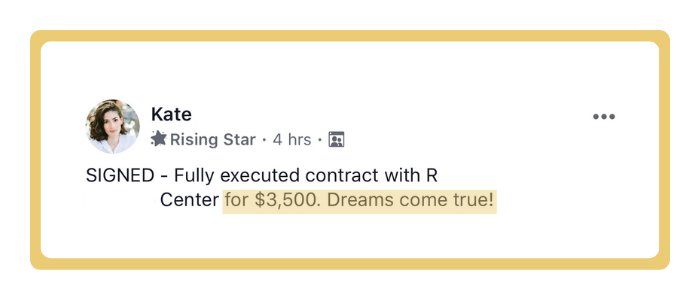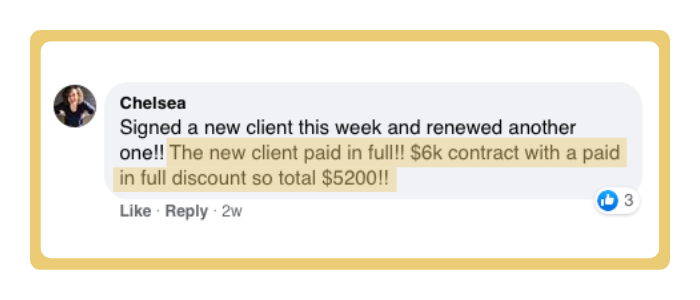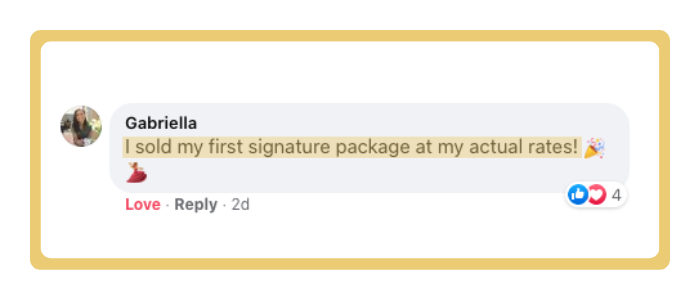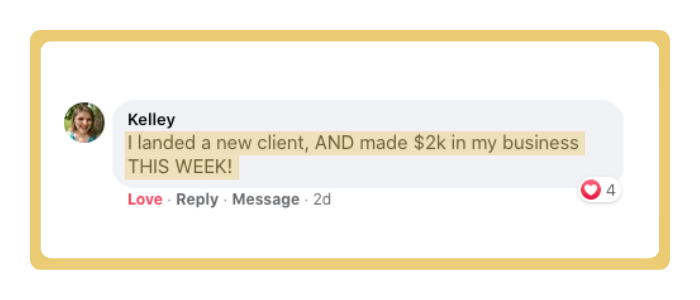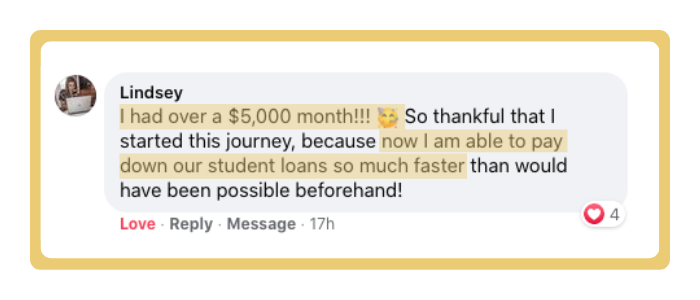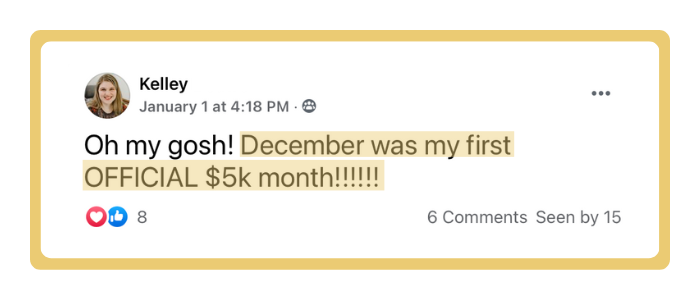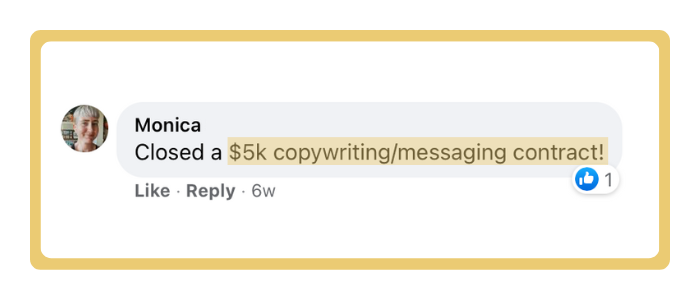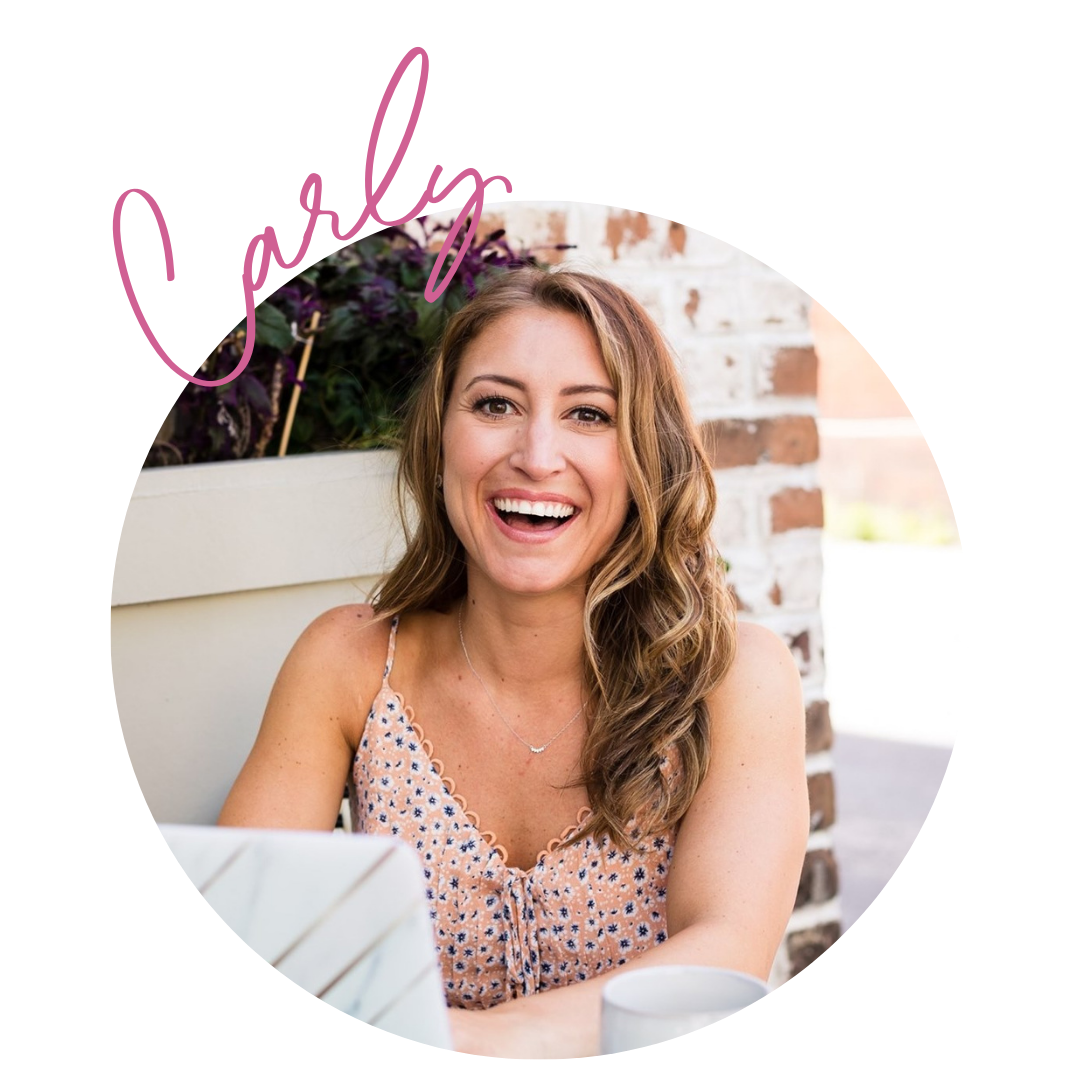 "I signed on my 3rd customer (in less than one month) after following the Advisori Insiders Pro program! A big THANK YOU to Anna + her team for helping my dreams come true.
I have another big move at the end of the month and this program allowed me to feel secure + comfortable knowing I'm able to work from anywhere.
Seriously the best decision I've made was clicking on that Instagram ad a few years ago!"

Carly | Creative Marketing Boutique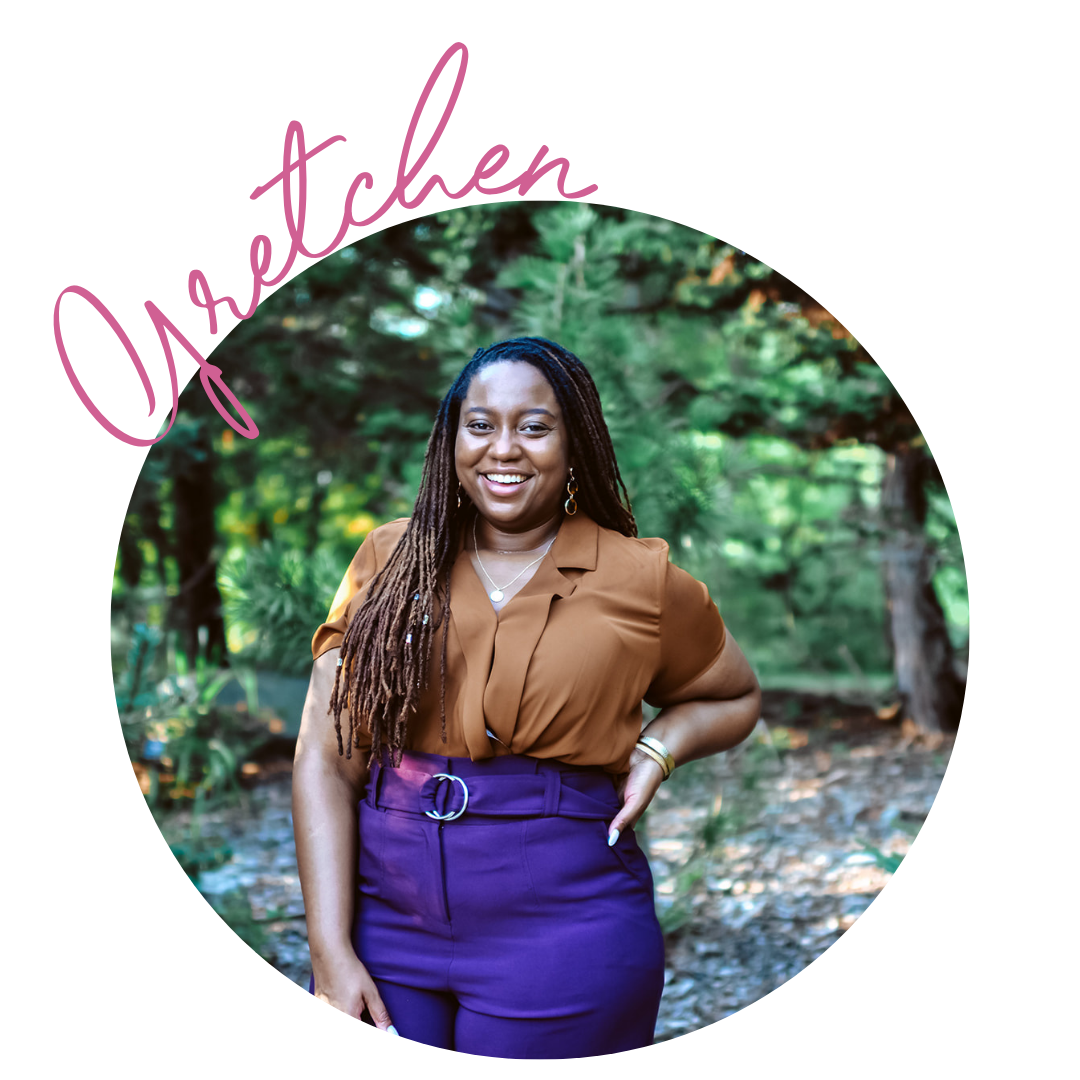 "This is exactly what I needed at this stage of my business.
I'm also really enjoying the community and the coaching calls -- I like that it's a smaller group so that we can actually touch on specific issues and struggles.
I'm almost at the point where I'm matching my full-time salary and I'm getting a lot more clients and more people are randomly reaching out to me.
 If you're looking for a community of other people — where it really is community over competition — so you don't have to go through this alone, you should join the program."

Gretchen | Millington & George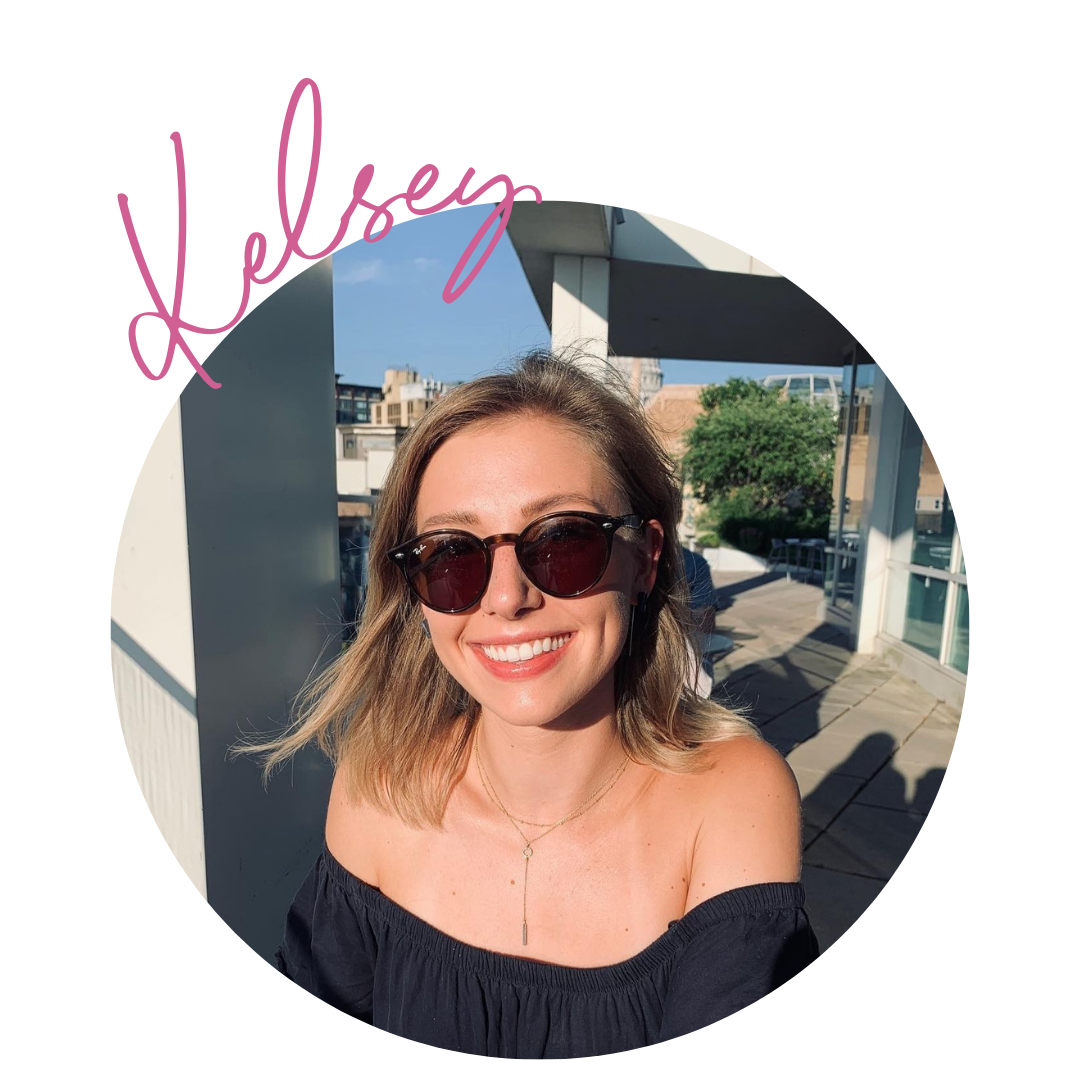 "I joined Successful Solopreneur School after taking Anna's Advisori Insiders Pro program. This program seemed like the perfect investment to help me take my business from side hustle to full time, and live the life I always dreamed of.
I am now officially full-time in my business thanks to this course AND I hit my $10k month revenue goal!
Thank you Anna for all you do! It all started when I watched your webinar almost 2 years ago. So thrilled I took the leap and trusted my gut!"
Kelsey | STOK Digital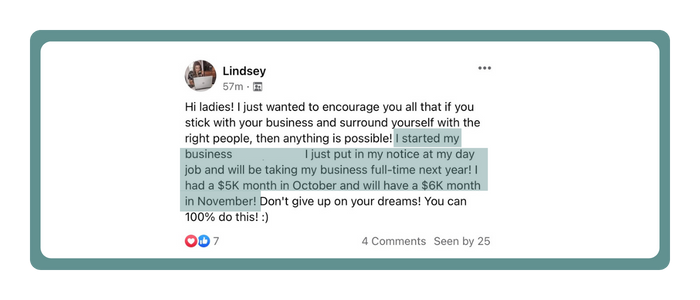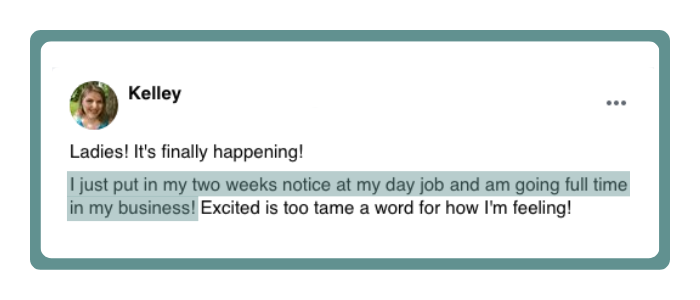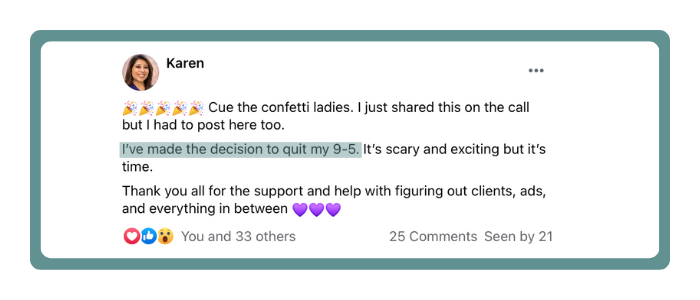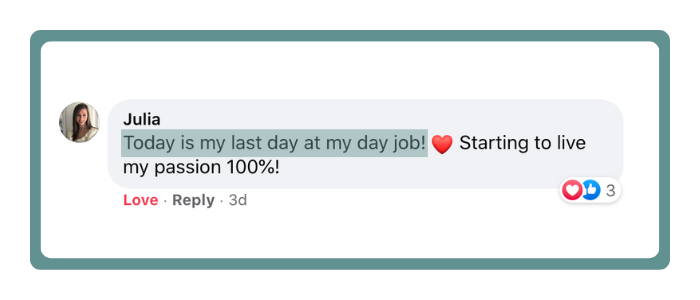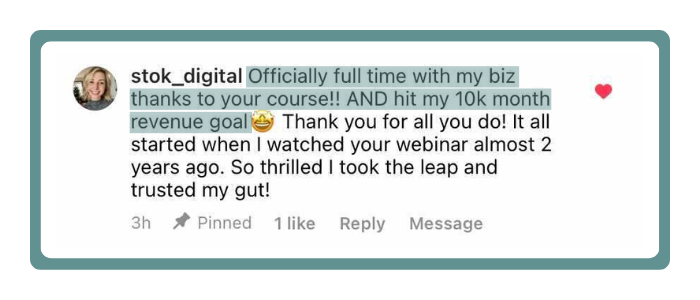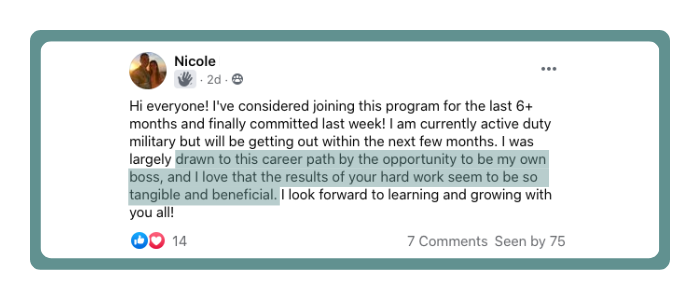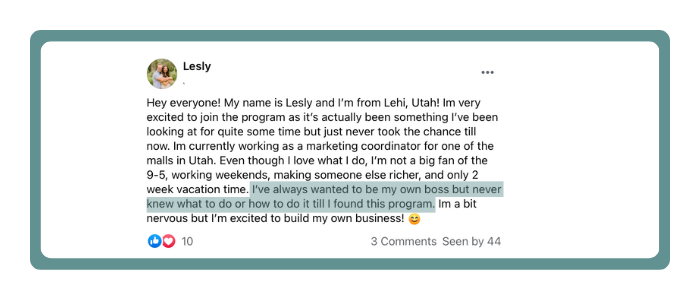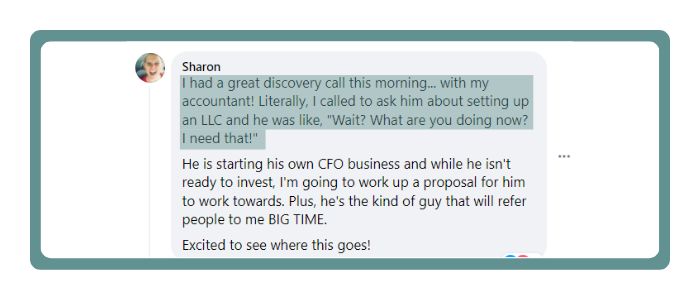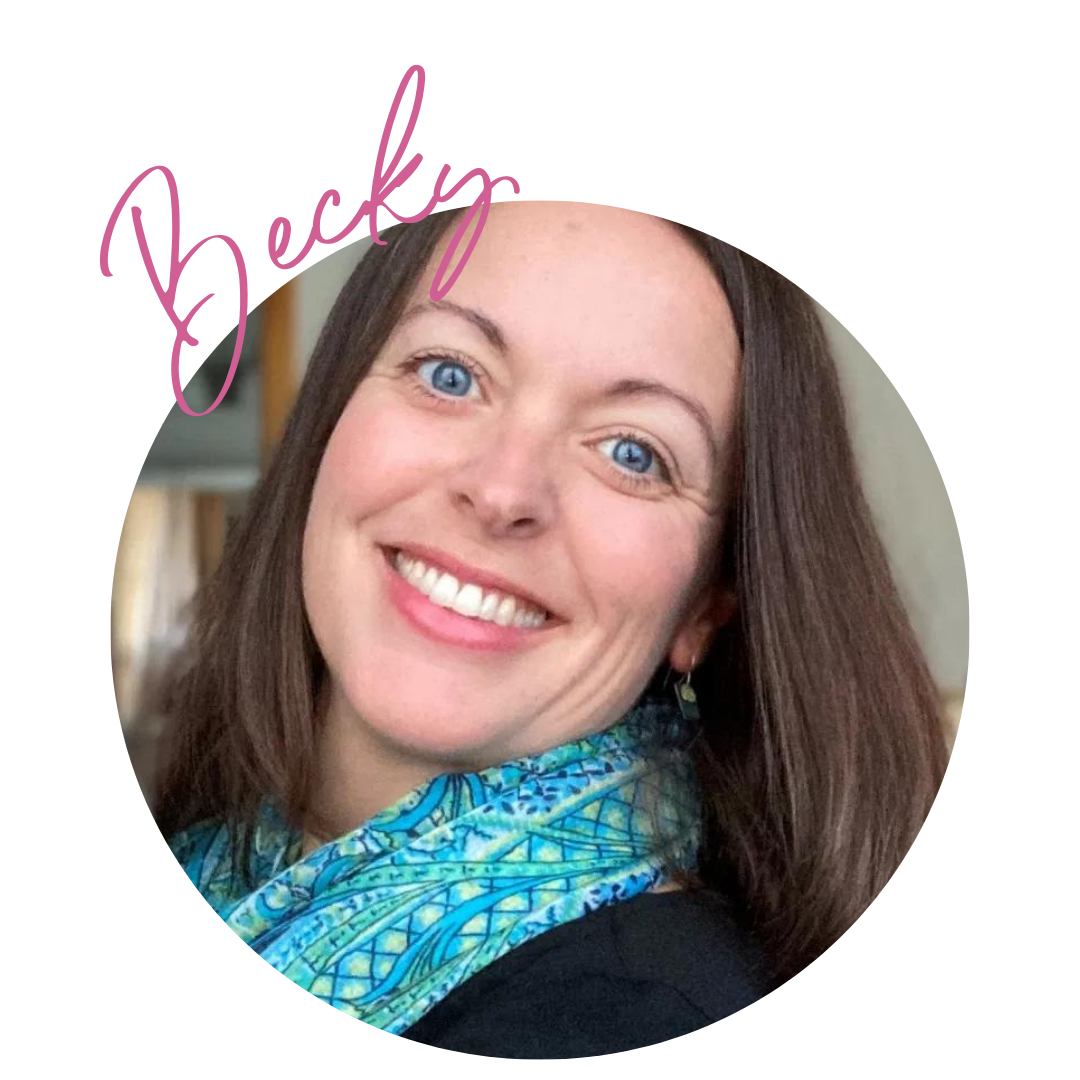 "This is the first time since college that I've invested in education for myself. I have a marketing degree which I haven't used in many years, but no training in digital marketing.
I joined Advisori Insiders Pro and was really excited about not trading my time for money. My business is going well and I'm currently helping two clients grow their online businesses!
I would recommend to any friends looking to start a digital side hustle to join Advisori Insiders Pro!"

Becky | Figgins Digital Marketing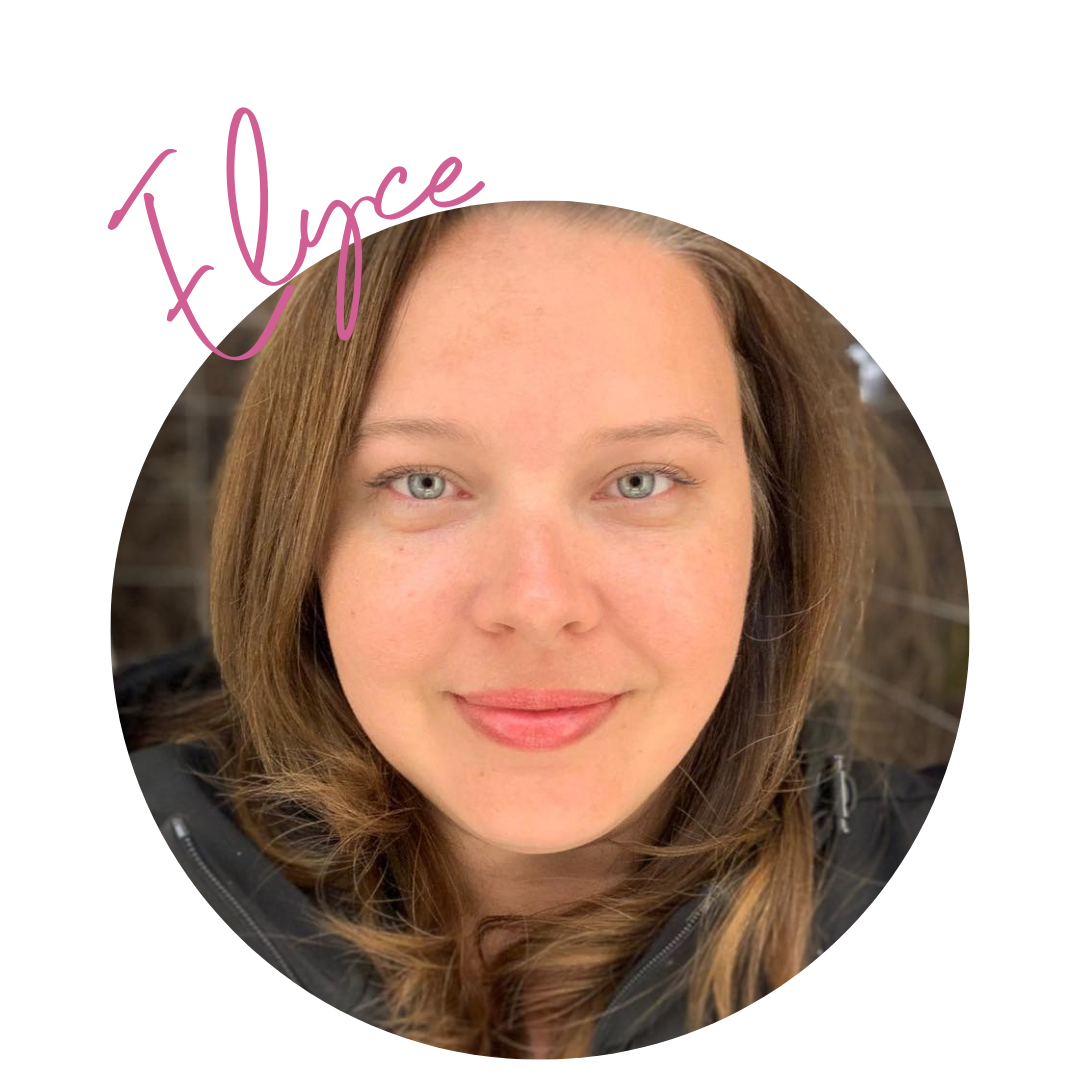 "
"I've always wanted to live my life with the freedom to explore all of my interests but was finding it difficult in a corporate environment.
I still have goals to reach to create more disposable income, but I am so happy to say that I am feeling the buzz of independence & self-sufficiency!
I currently have enough clients to work as an agency full time!"

Elyce | Artefact Digital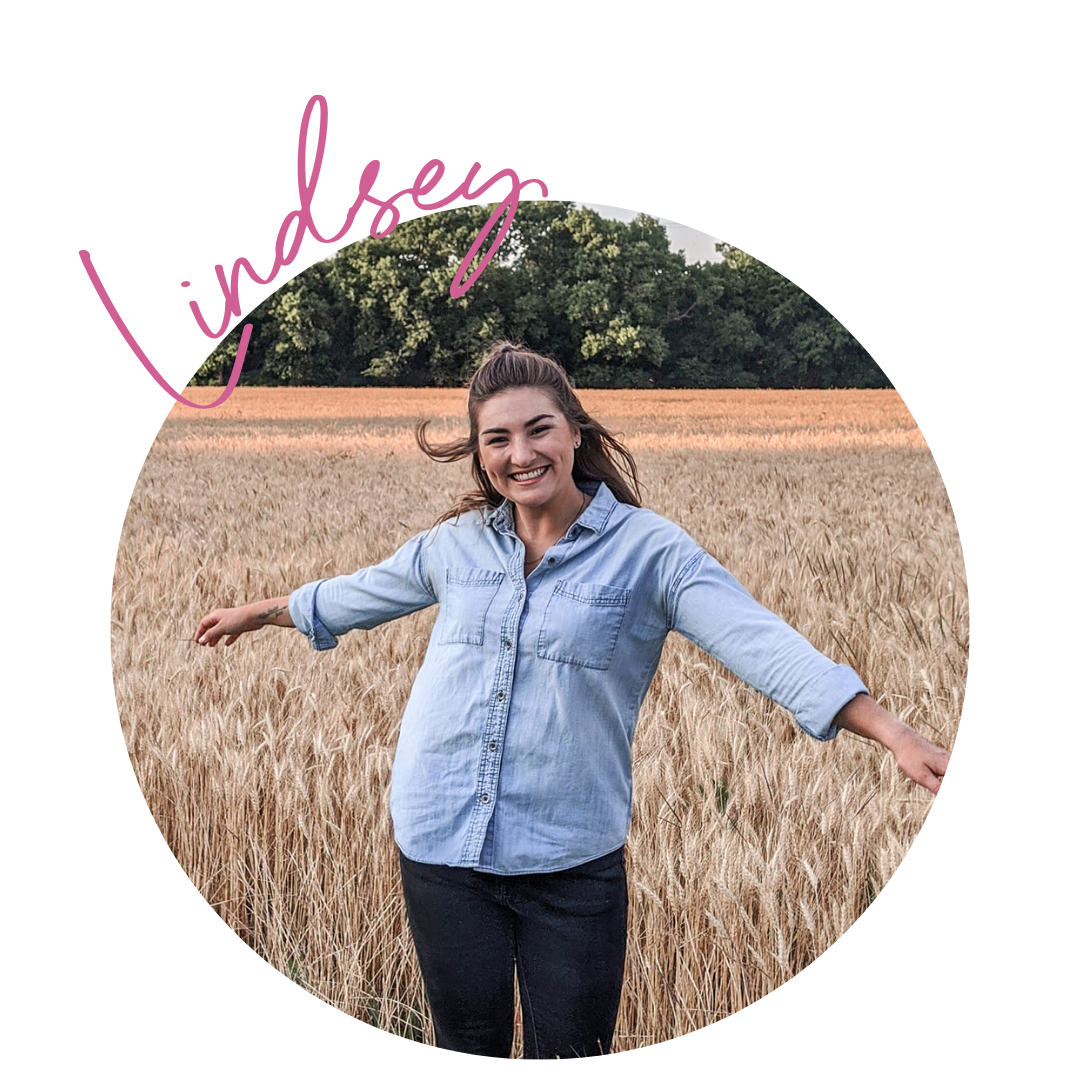 "I put in my resignation at my day job!
I would encourage anyone thinking 'Can that be me?' that it absolutely can! I was in your shoes just about a year ago, hoping and praying and thinking that there was something more for me that I could do, and I've found it through this program, this community, and it's here for you too!"
Lindsey | Innoverse Marketing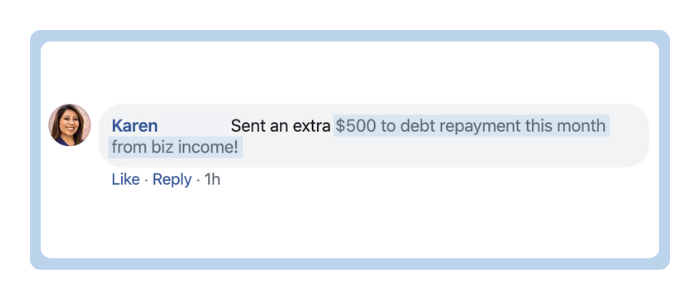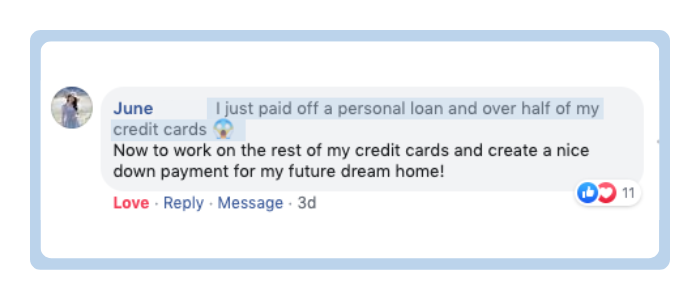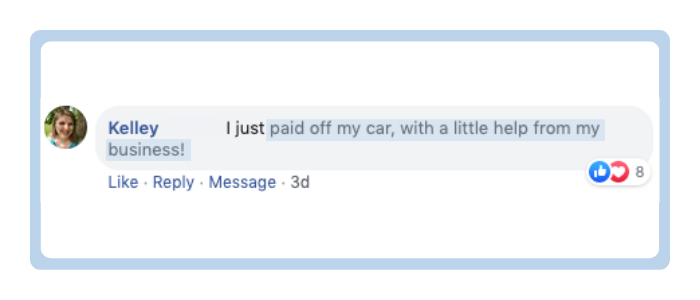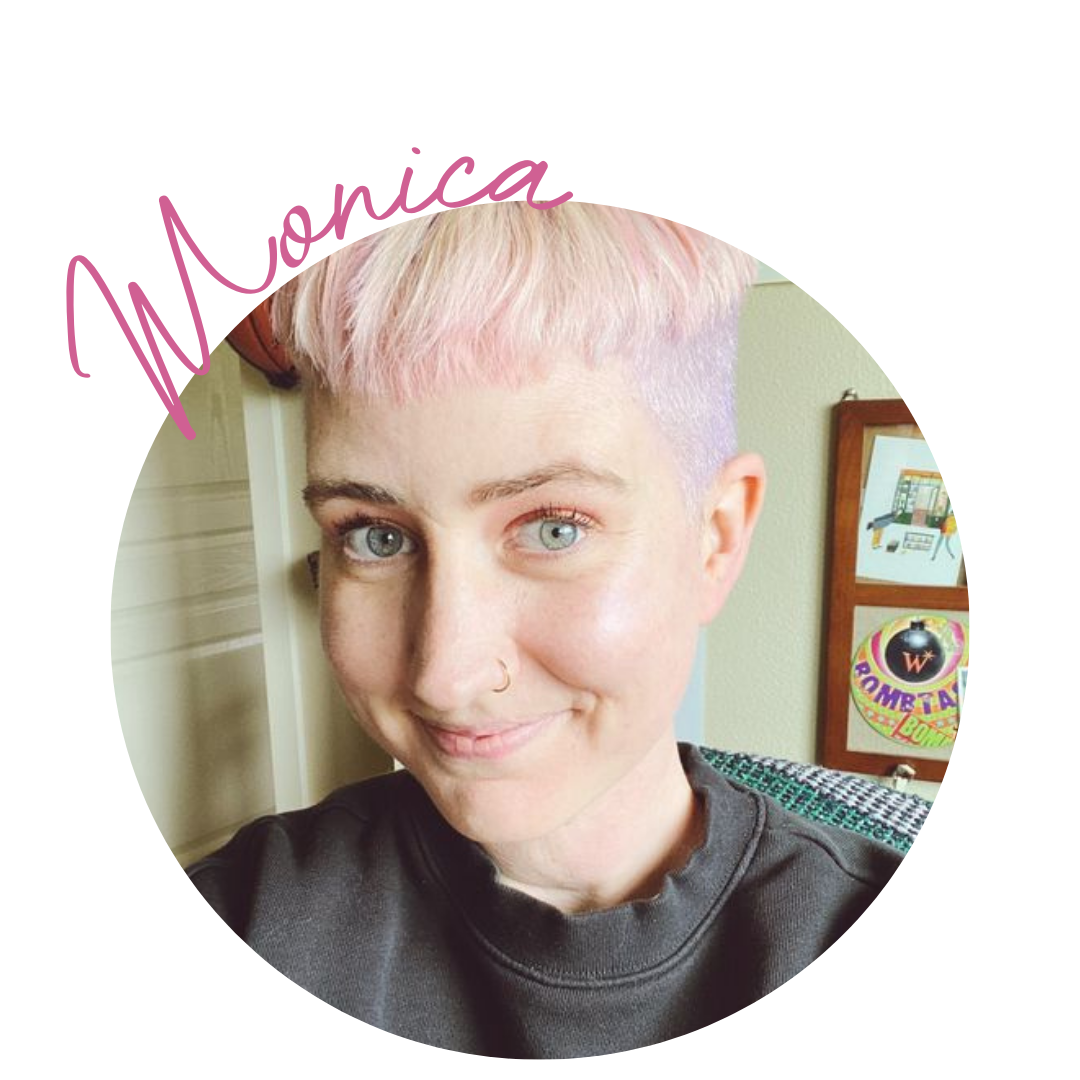 "I was unexpectedly laid off from my job.
I joined Successful Solopreneur School as a copywriter and marketing consultant with the goals of paying off debt, buying a house, and hitting $15k months in my business while working LESS.
I'm now making more than double the income I earned at my full-time job -- plus I get to work from anywhere and wake up every day loving what I do!⁠"
Monica | Unsocially Inclined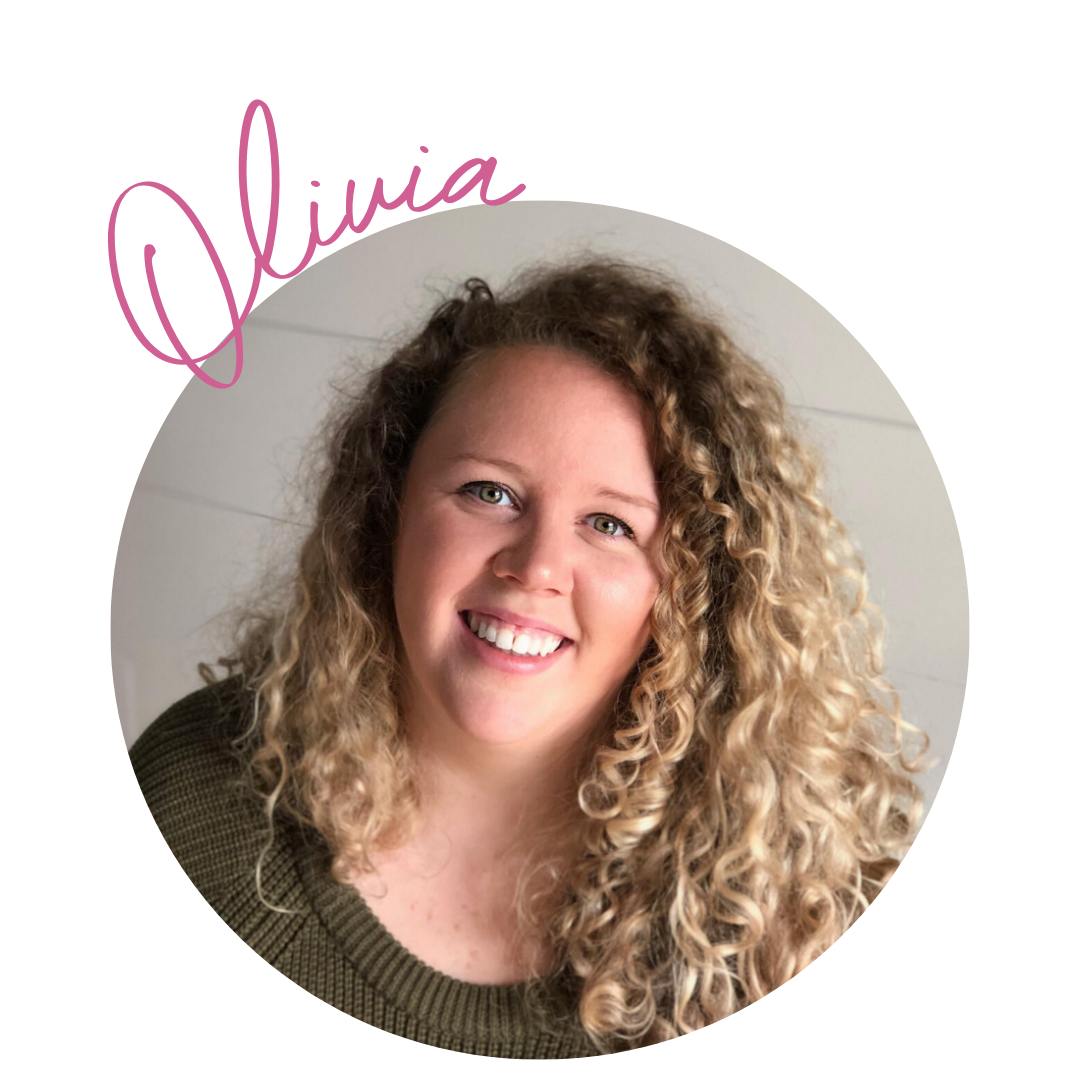 "Anna's program is a business in a box, and I'm so thankful for the entrepreneurial fire it lit within me!⁠ ⁠
After taking this program, it seemed to unlock so many doors I didn't even know existed before!
I'm growing and learning every single day, and I'm thankful that Advisori Insiders Pro was the launching pad I chose to make it possible!"

Olivia | Olivia Hutchison Marketing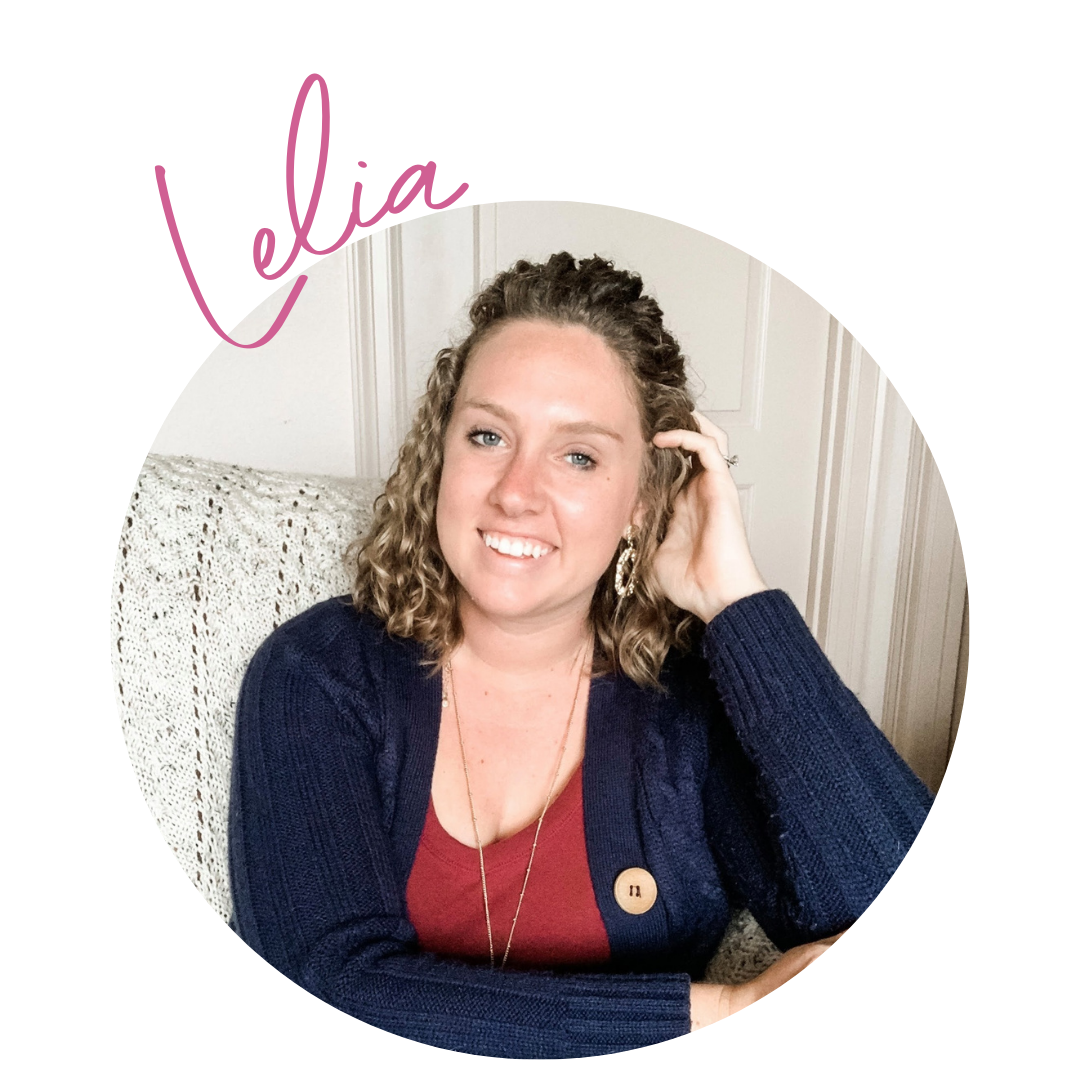 "As a stay at home mom, I wanted something legit that I could do from home and scale to the level that was perfect for me and my family. ⁠
I dove straight into Advisori Insiders PRO and was able to land my first client within the first 6 weeks of the program! ⁠
I am so glad that I took the leap and joined the Advisori Insiders PRO program! I would recommend this to anyone who is ready to learn from Anna and put in the work for their business!"
Lelia | Three Pines Marketing

 SEE WHAT'S POSSIBLE FOR YOU 
We asked our members how much they've earned from their side hustle so far.
Here's what they had to say: